Aqueous Blue - Camo
Regular price

$24.99

Sale price

$11.25
Black Friday - 55% off now. Free 2day shipping with orders over $75.
With EVERY pair purchased, a pair is donated to at-risk youths
True to Size Perfect Fit
Each UP Boxer is carefully made with micro-modal, an eco-friendly material that has officially changed the game. With superior breathability, ultra-flex fit, temperature control, and 360-degree air-flow design, Up Boxers blend all the best aspects from the worlds of both comfort and performance. From top-tier moisture wicking to breathability to prevent odor, we covered all of our bases to ensure you're able to run around them with ease. 
Limited Veil Camo Print

Made with micro-modal, its eco-friendly & super soft

Superior breathable design

Ultra-flex fit material

Temperature control technology

360-degree air-flow design

Top-tier moisture wicking to breathability to prevent odor
Material

95% MICRO-MODAL
5% ELASTANE
CARE INSTRUCTIONS

HOW TO CARE FOR YOUR UP BOXERS

Here are the proper steps to take...

WASHING:

 Wash with cold to warm water, not hot.
Machine wash on Delicate cycle.

DRYING:

Air dry. Hang or Flat
Tumble dry on cool if you need quicker

WHAT NOT TO DO:

HIGH HEAT: Drying your UP Boxers at super high heat may cause the elastic and fabric to degrade at a faster rate
FABRIC SOFTENER & BLEACH: UP Boxers are already plenty soft! No need to add these!
HEAVY WASH: Throwing these in with your jeans, towels and other rough fabrics can reduce the lifespan of your underwear. And washing on too harsh of a wash cycle can cause lint pills to develop.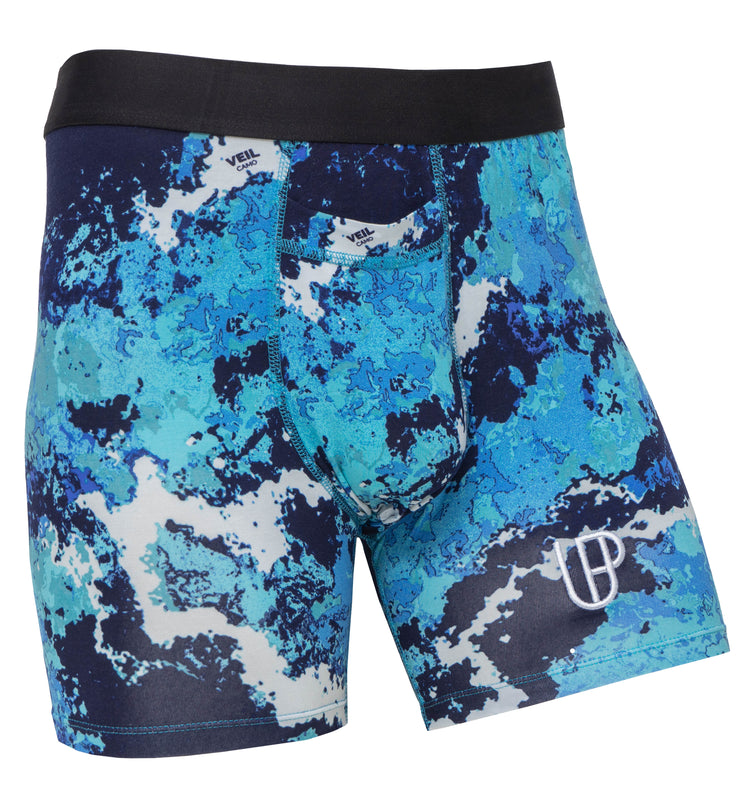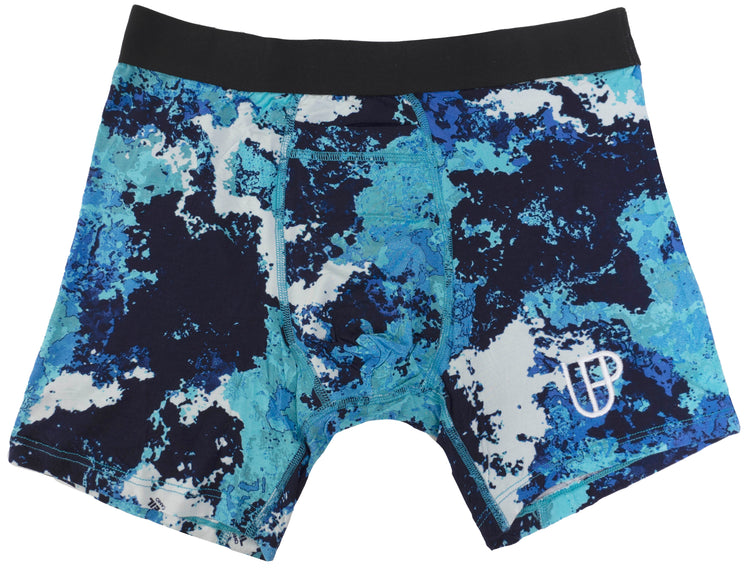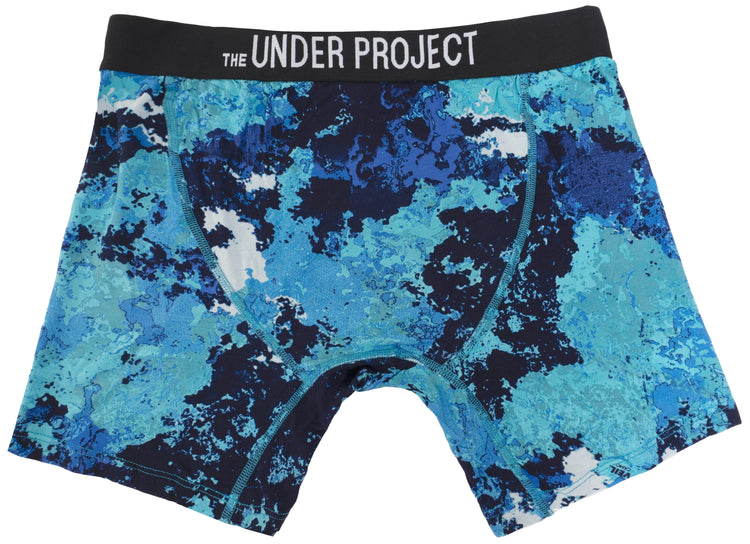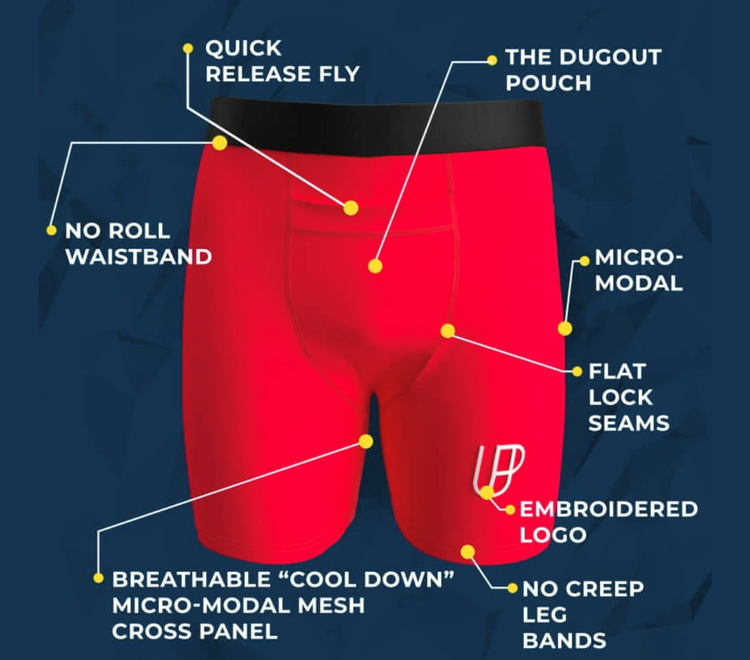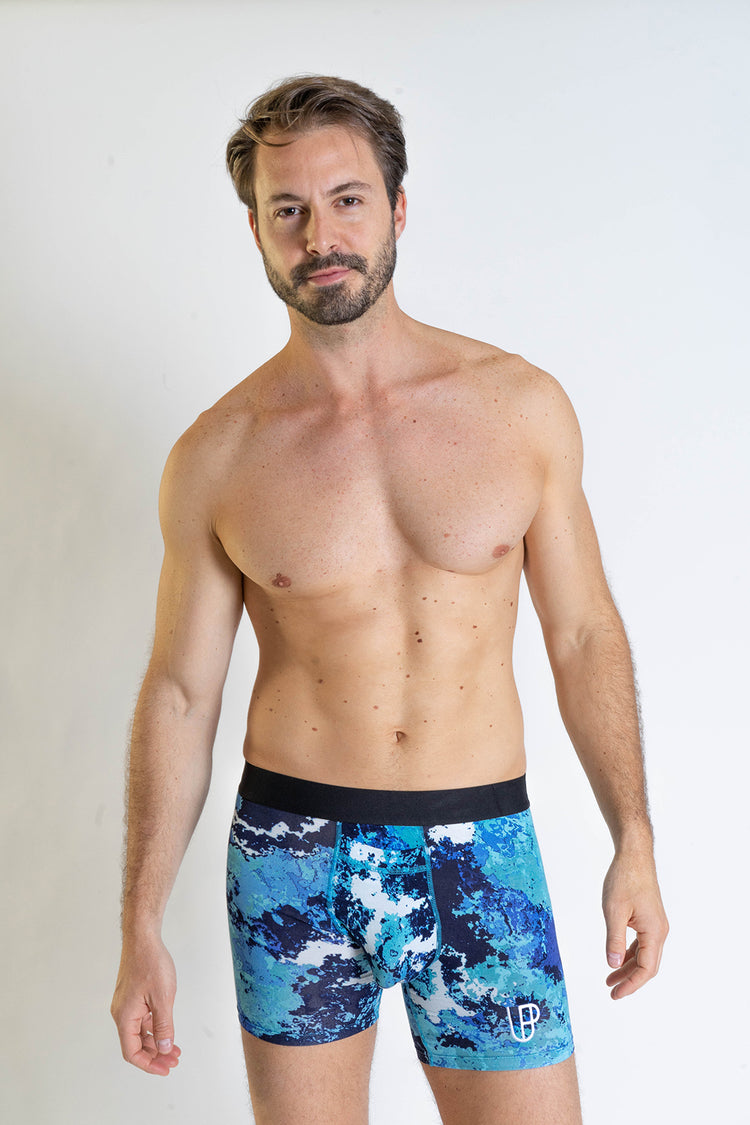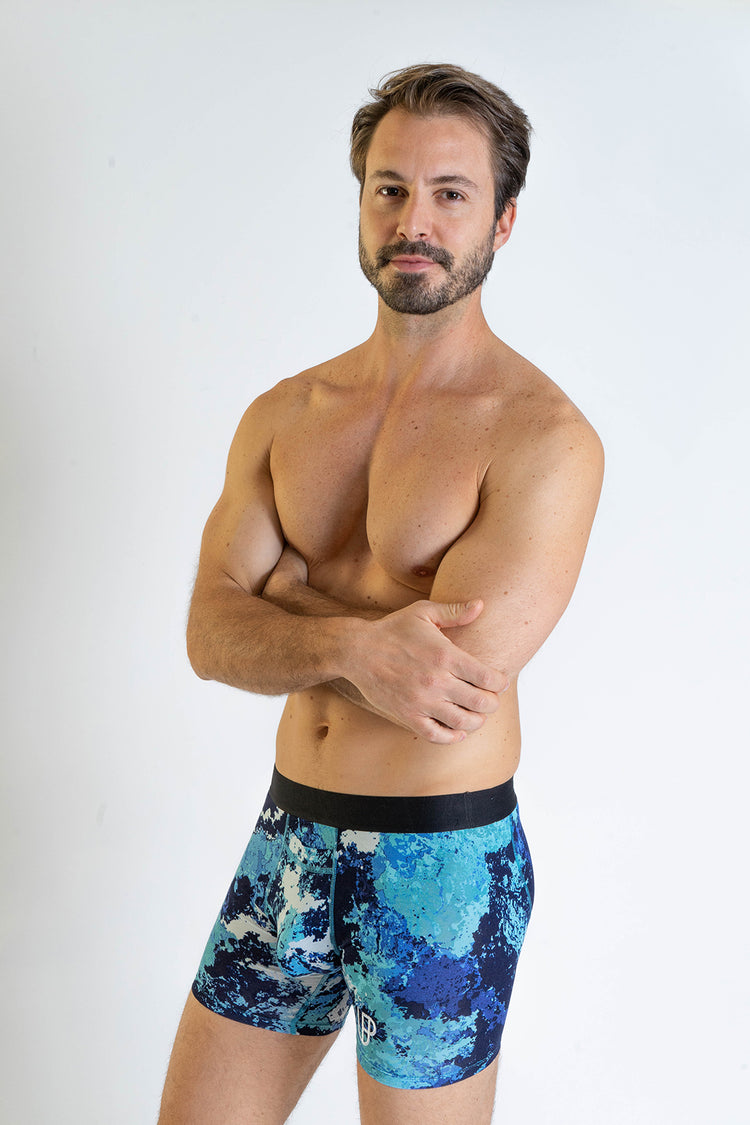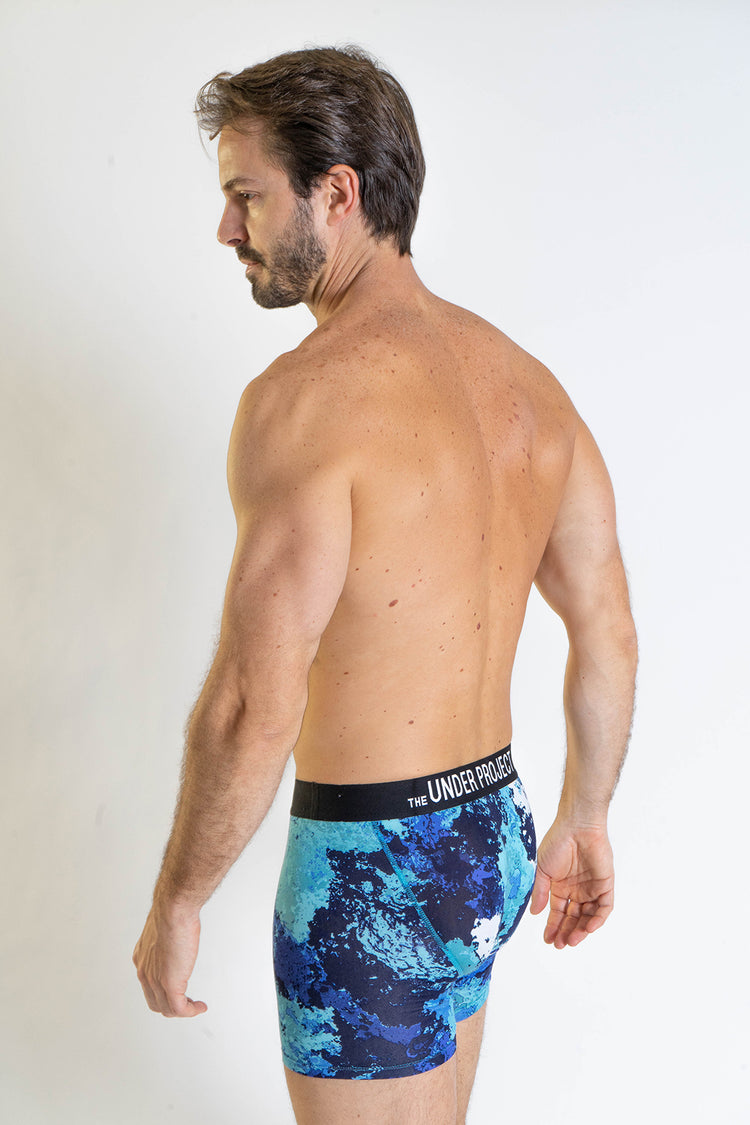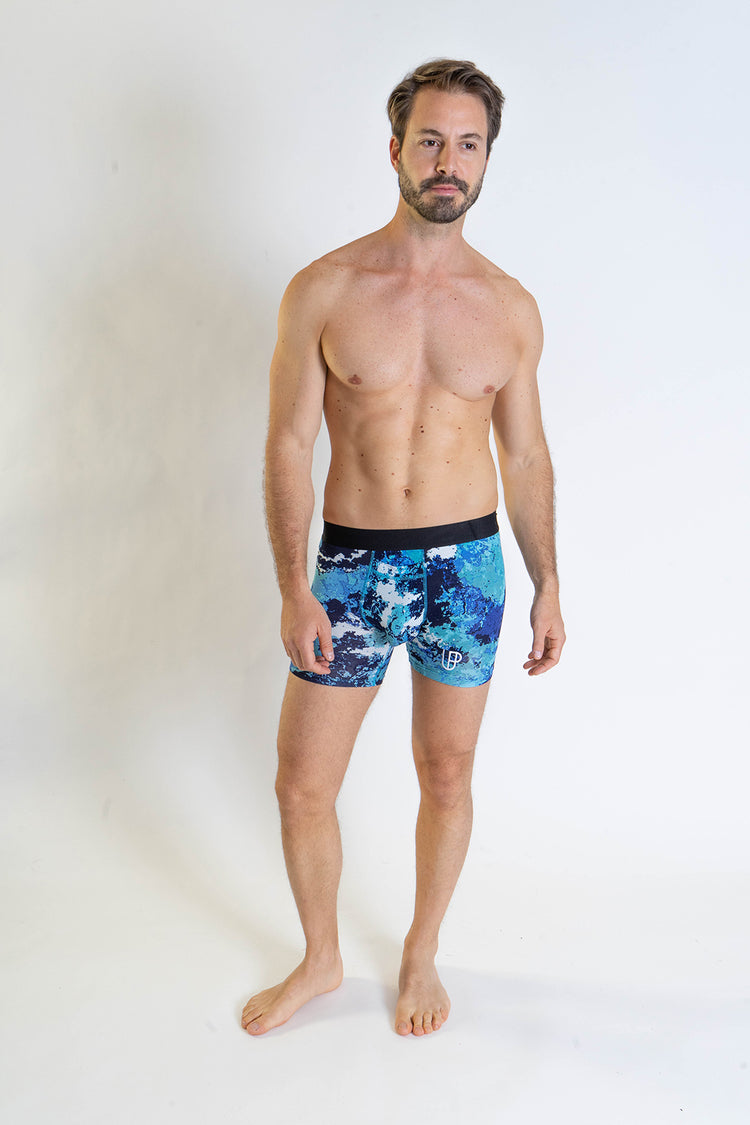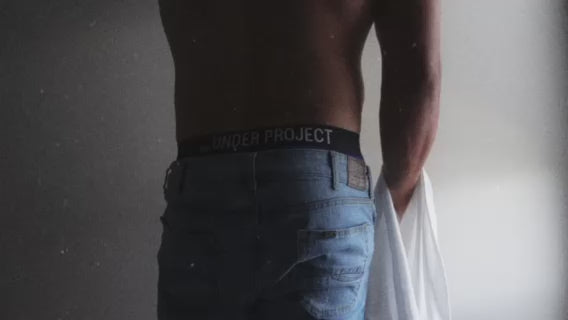 Size Guide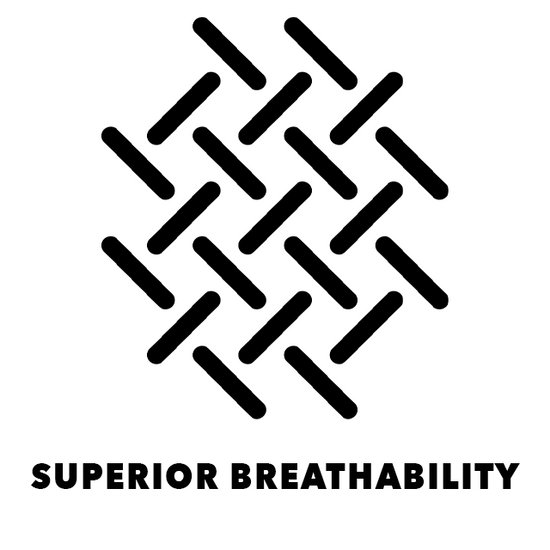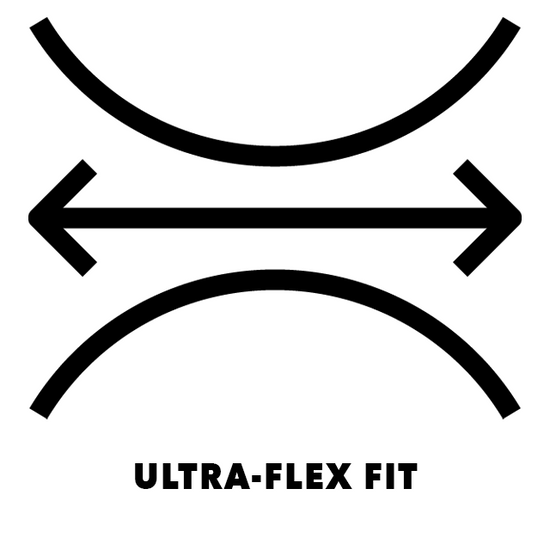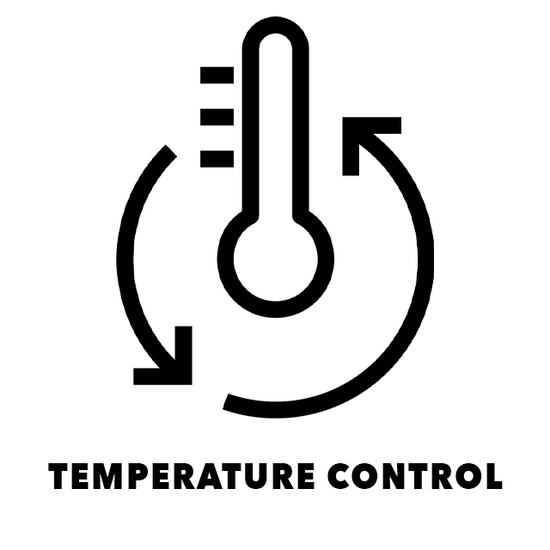 How We Build a Better Pair
1. MICRO-MODAL

2. The Dugout Pouch™

3. Quick-Release™ Fly

4. Cool Down Panel

5. No Roll Waist Band

6. Flat Lock Seams
Moisture wicking, ultra-soft, environmentally friendly
So your boys are ready for the game
When the most important player on your team needs to go, solo!
Improved movement without chafing!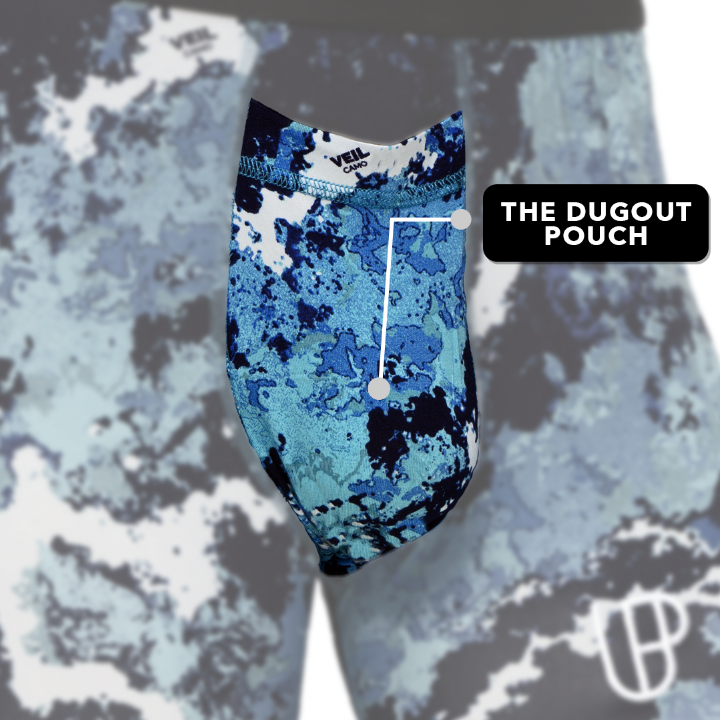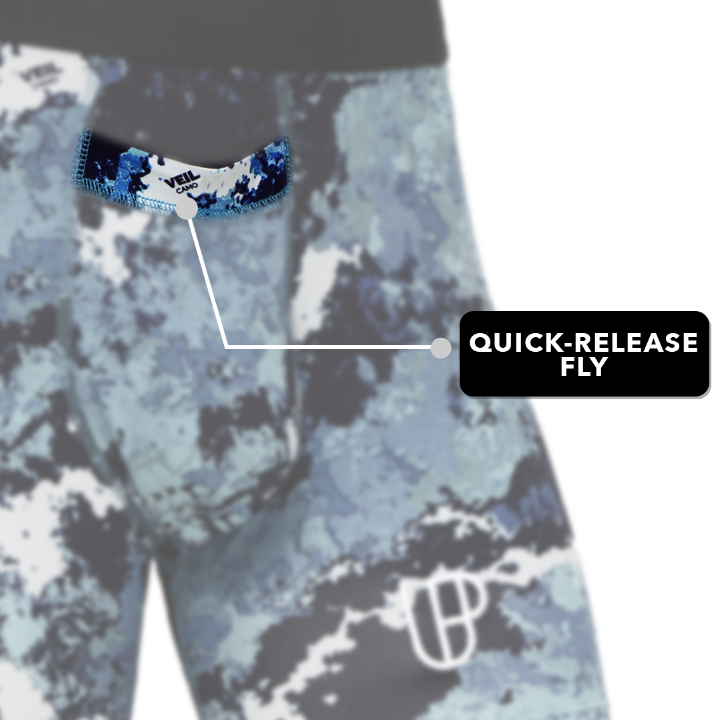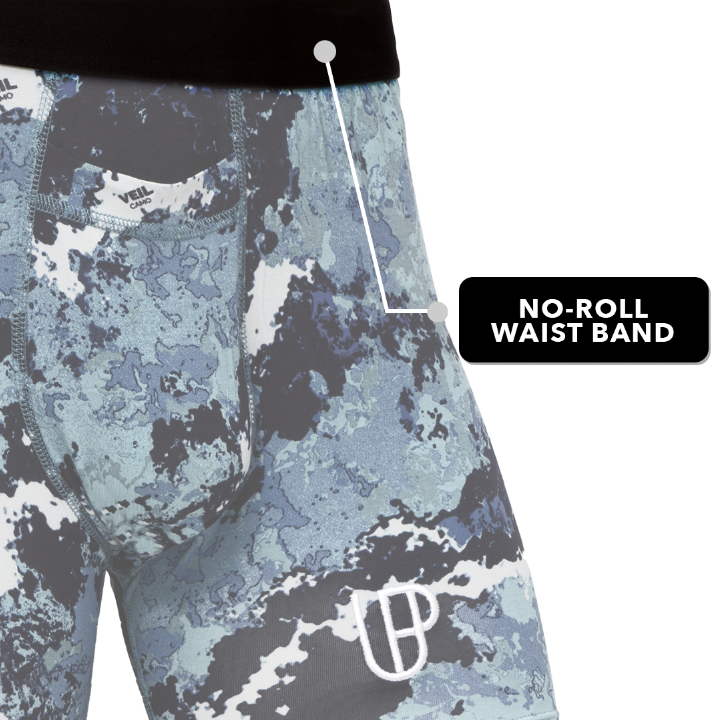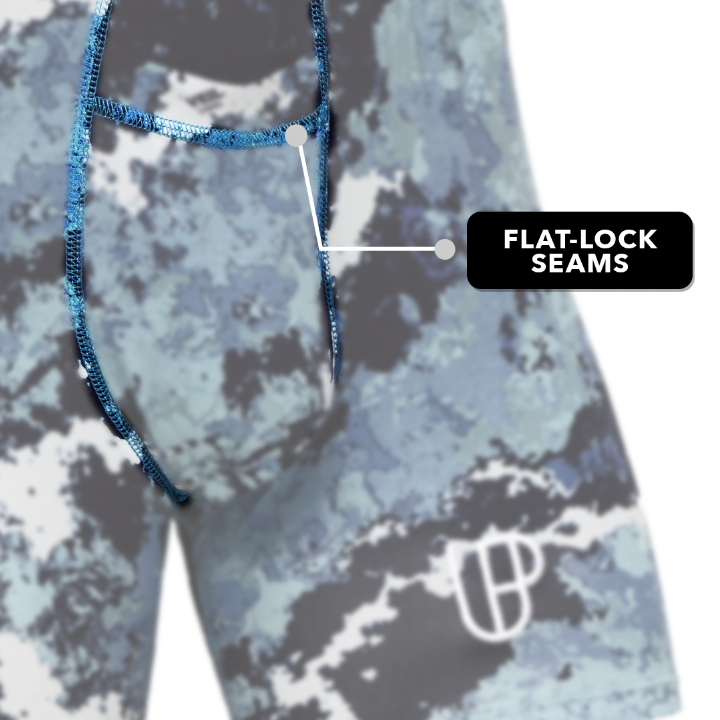 How We Measure UP!
Quick-release has saved me a few times at this point! Love the fit, the comfort, the flexibility on and off field these are great!

Chris C. - Verified Buyer
Love! Love! Love! these briefs. Nice fit, super light and breathable. Helps keeping the boys cool.

Jeshua D. - Verified Buyer
Top-of-the-line! I can't say enough about the comfort! Everytime I am out golfing it's 18-holes of bliss!

Eric R. - Verified Buyer
I want more! Love this brand. Only gave 4-stars cause I want more prints. But when it comes to comfort and durability these are top-notch!

Ryan G. - Verified Buyer
Couldn't be more happy with my purchase! Bought 3 pairs to start but will defintiely be back fro more! Love the veil camo looks!

Dan V. - Verified Buyer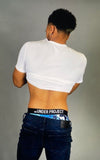 ALL-DAY, ALL-PLAY COMFORT
BOXER BRIEFS BUILT FOR THE BOYS!
Super Comfortable!!
These are great. They look and feel fabulous!
Extremely comfortable love the mesh crotch area to allow air in for breathability
Undies
This is the first time I tried these undies. They were very soft and comfy to wear. I liked the Camo styles I got. I wish they had some other styles than just solid colors. The only thing I wish was better is that they didn't ride up you leg. I wish the leg was about 3 inches longer.
Nice soft boxers
Love the fact that they are so soft and stretchy, thin. They still have a cotton feel but without the bulk. Not keen on the horizontal fly so much though.